Your designs turned into reality...
Nokk was created to meet the growing demands of interior designers, architects & contractors for bespoke furniture at a sensible price.

From manufacturing client designs, to our design & creation service; we strive to deliver quality throughout our services.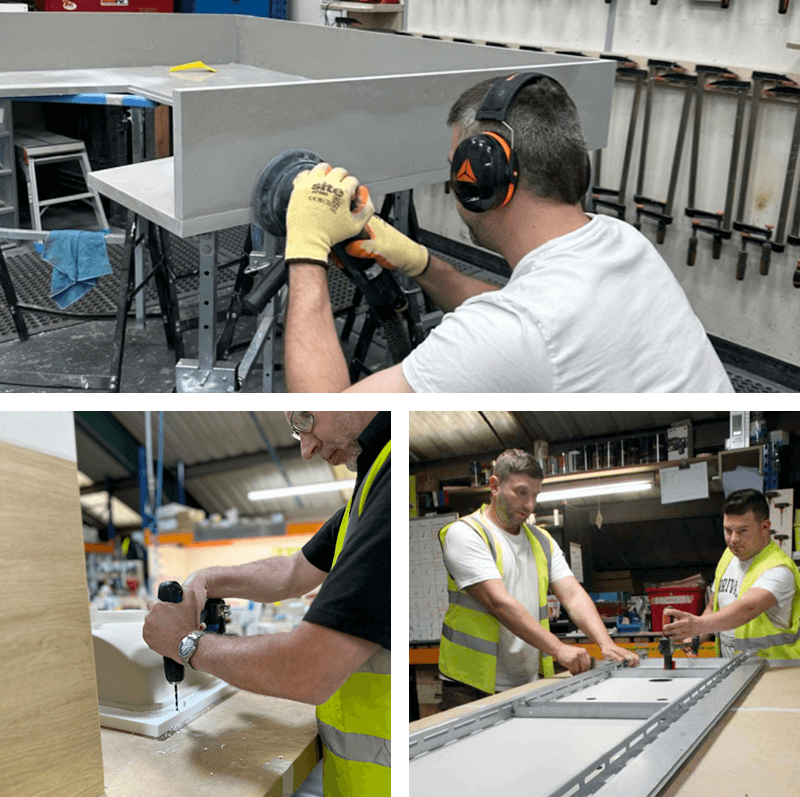 Our manufacturing experience has provided us with the insight to understand what materials will best suit your project's requirements.
From durability to appearance, we can ensure your furniture meets the requirements necessary for it to provide longevity.
This includes water resistance & any other material related requirements.
We manufacture using MFC, HPL, SGL, solid surface, Corian, glass & much more.